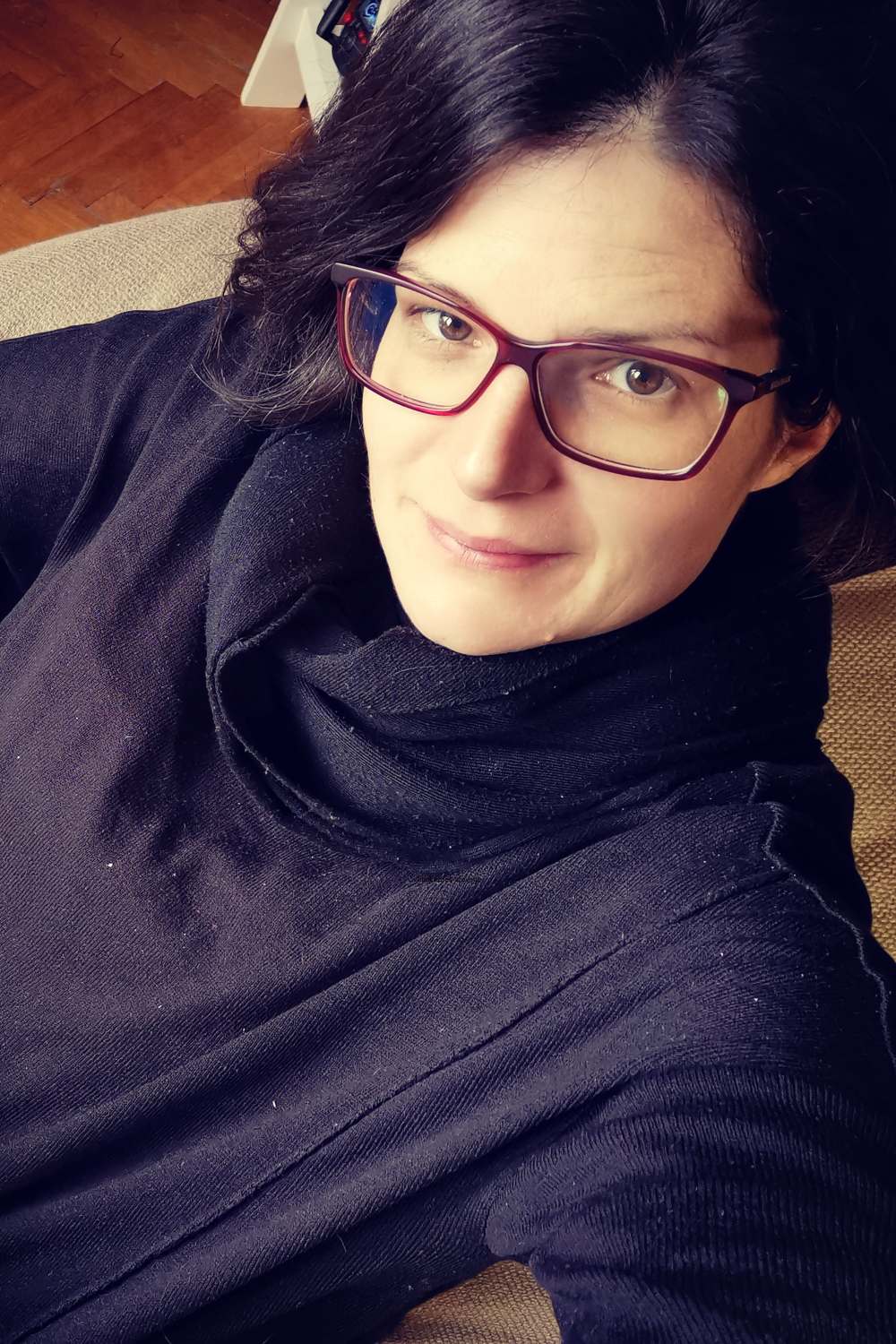 Although I am the soul of ille/olla, without my team I would be a one-armed giant. 
The ille/olla jackets would not be of high quality without their expertise and excellent work.
Let me introduce them, because their works is important to me, and it's important for you to see who makes the ille/olla products!
Let me introduce them personally so you can see who are behind the ille/olla brand! I hope this will make the products even more personal and lovable for you and you will be happy and proud when wearing a coat, that you are supporting a Hungarian brand and Hungarian workers!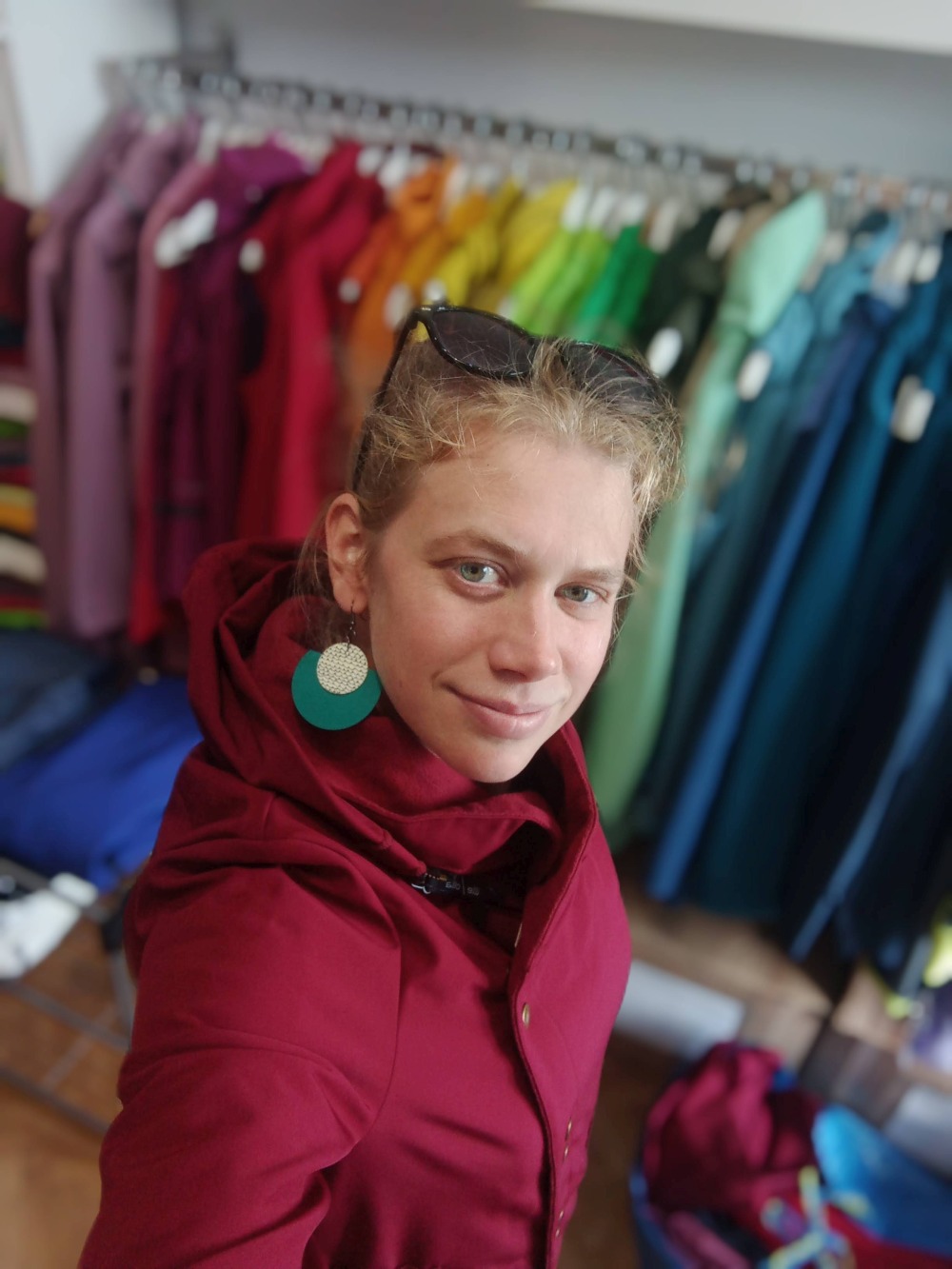 DORKA:
Working with Dorka is a lot of fun and laughter. She has a positivite aura about her.
Her original profession shows her big heart: she graduated as a nurse and but now colors the ille/olla day by day in.
She runs the showroom, keeps track of coats, tidies up and coordinates with our partners. 
You can meet her at WAMP and in the showroom, you can talk to her on the phone and she answers your emails. On top of all this, she also contributes her ideas to the creative content on social media.
Her 2 adorable children, Aliz and Domos, are always happy to come into the ille/olla showroom to craft while mum works.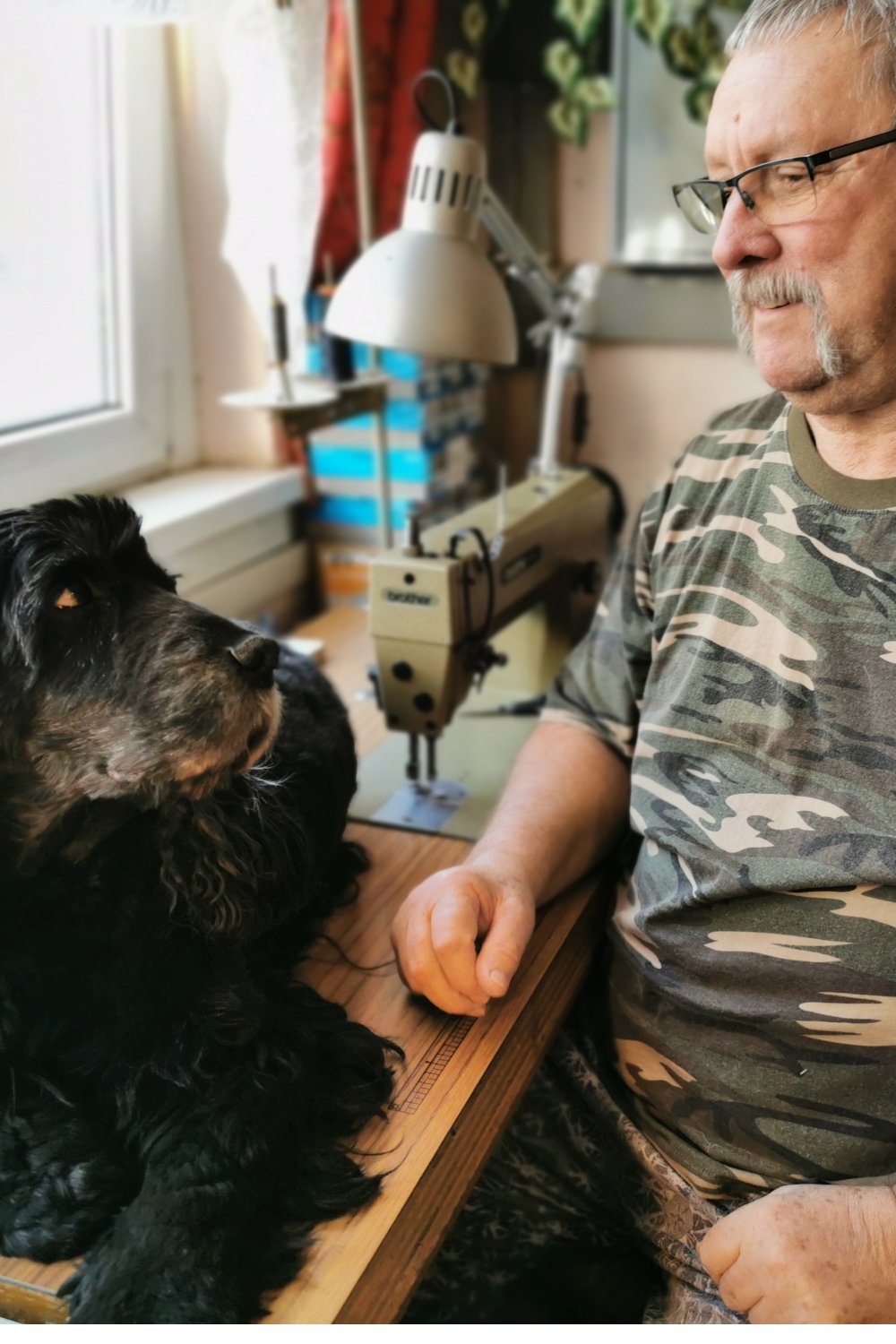 ERIKA AND FRANCIS:
Erika and Feri have a long working relationship: we have been working together for more than 10 years. The couple tailors and sews the ille/olla coats in Budapest. I really like working with them, because besides being kind, they are very precise, accurate and flexible in their work.  I They have been sewing and tailoring for more than 30 years.   learn a lot from them.They work together, complementing each other. Feri locks the coats, ERi sews them on the sewing machine. Kopak, the doggie patiently waits for them to take him for a walk.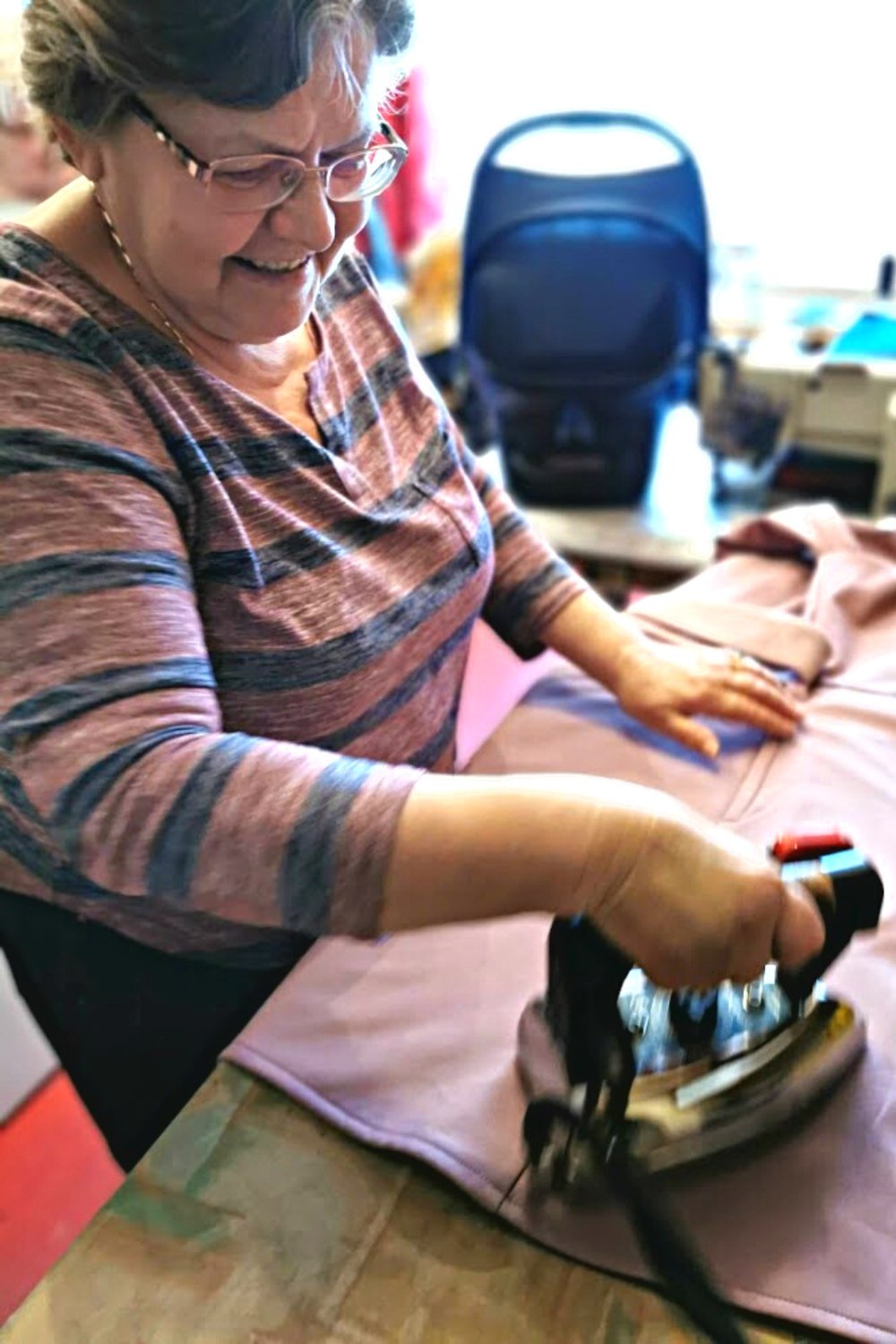 KATALIN:
Kati is the third person in the sewing team in Budapest, besides Eri and Feri, who works on the coats. She does the final operations. She zips the coats, sews on the pockets and irons them beautifully! Kati's original profession is ironing. She is incredibly precise. Together with Eri, they are always working out on new techniques.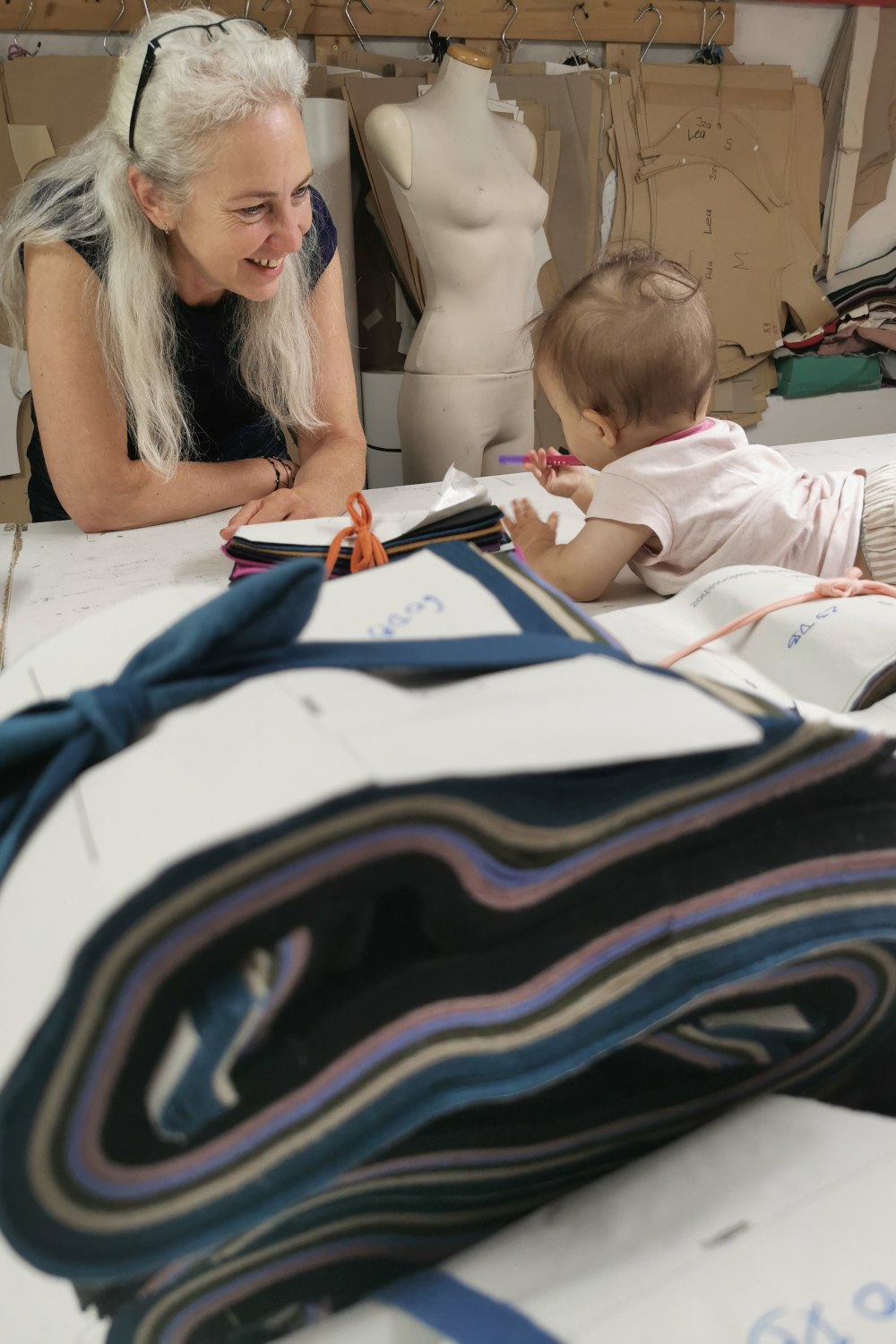 RÉKA:
With Reka, the working relationship has become a friendly one.  We have been working together on several projects for more than 7 years.
She, like me, chose the fashion designing for love . She built the Siptár clothing brand. She is currently building a new one and every year she tailors the winter coats for the ille/olla.  The hand warmers and our smaller Zsebi bag are also linked to her and her colleague Ildi.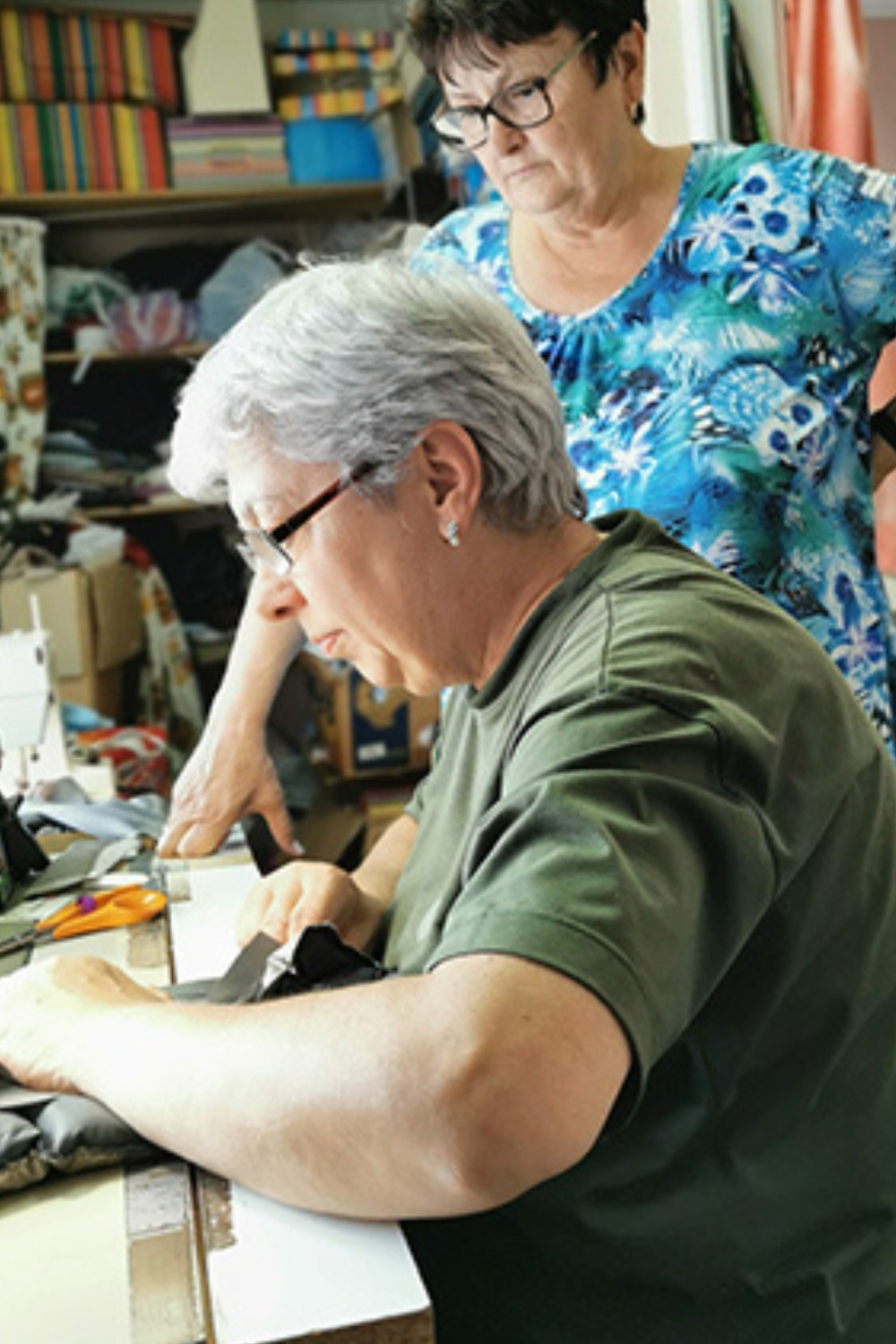 THERESA AND CHRISTINA
I learn a lot from Teri and Krisztina. They sewed jackets for an Austrian company for 40 years andthay know all the tricks. Their hands are incredibly precise and fast. 
I always become excited when I go on a trip to the countryside to visit them with a car full of materials and works. They welcome me with love, good mood and a delicious  lunch.
MARIANN: 
Marianna is a team accountant. She takes care of the finances of the ille/olla, the official announcements. She's always up to date, I can always ask her questions.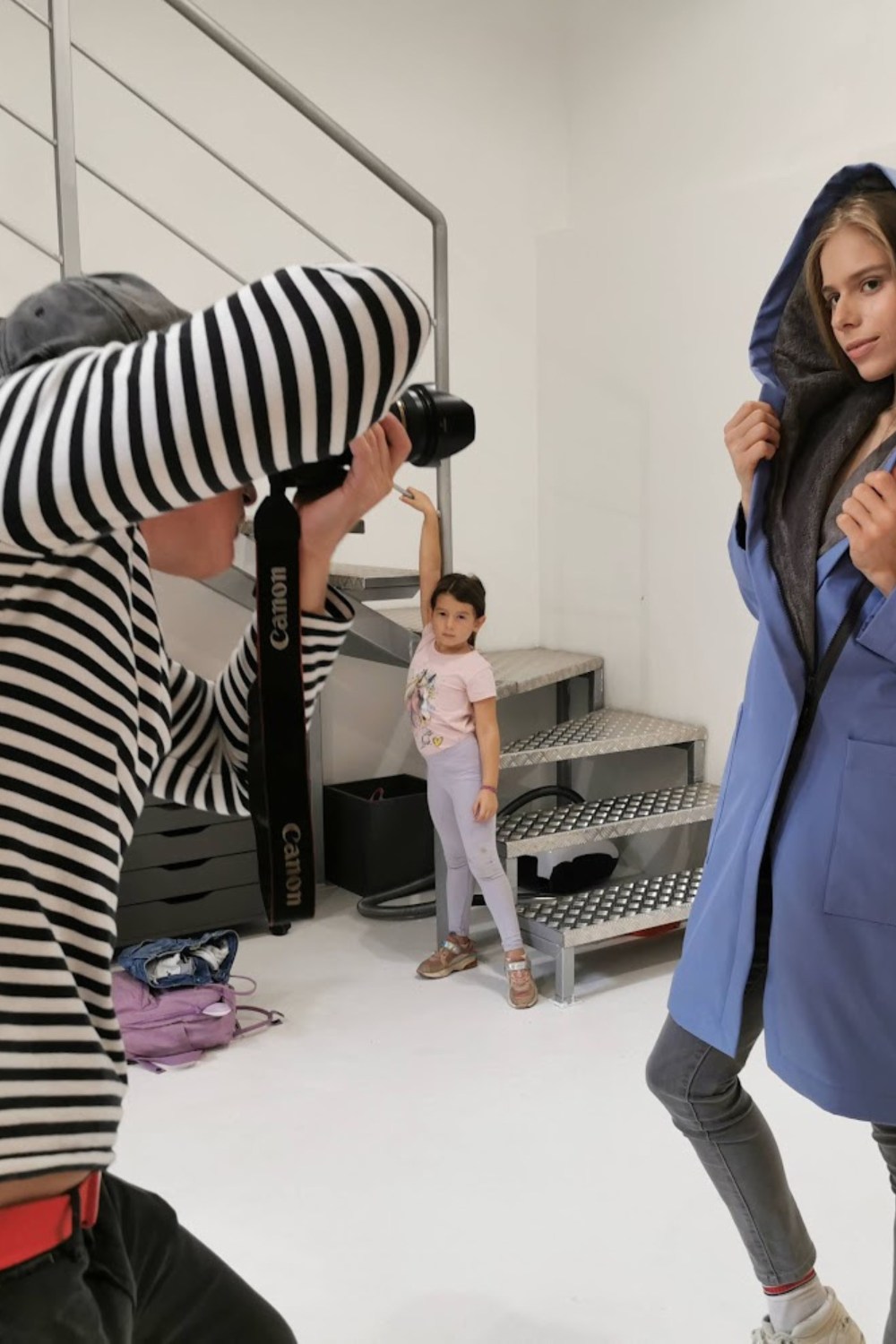 BÁLINT: 
Bálint takes the studio photos. He is very dynamic and has a very good eye for shooting. He dictates the pace when taking photos, takes beautiful pictures and with his wife Masha he creates a good, relaxed atmosphere. He suggest beautiful modells who wear the coats. 
...AND A SUPPORTIVE FAMILY:
I have to talk a little bit about my family. Without their support the ille/olla would not have been possible. My parents supported me both spiritually and financially, not only when the brand was founded, but also before that, when I was choosing the fashion designing profession. Now they mainly look after the kids while I work or sell at design fairs.
I learned the design approach with my father and my mother still helps me a lot to navigate the financial world.  I built the ille/olla together with my twin sister, Kata,  for 7 years. She no longer works with me, but I still talk to her about important issues and ask her for advice. 
My husband, Miklós, also does his bit for the ille/olla. He often takes care of our children or helps carry our bags and coats. My children, Doma, Ágó, Blanka and little Mári were born into the ille/olla's life and grew up with coats, fabrics and buttons. 
I am also grateful to my grandmothers, my sister-in-law, my relatives...